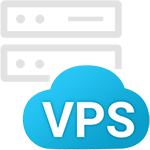 SmartVPS - the complete multi-account hosting solution!
Each individual account comes with free backups, addon domains, PHP-FPM with OPcache and server-side caching for lightning-fast sites. And all this at a great price!

75% OFF ALL NEW PLANS + 100-DAY MONEY-BACK GUARANTEE
You may find it useful to export your DNS records when switching your DNS service provider. In order to export your existing DNS records, you need to:
Enter your Control Panel's DNS Manager section.


Select the domain for whose DNS records you wish to exportvia the Show hostnames of drop-down menu from the Select a domain section.

If you wish export the DNS records globally for your hosting account (for all domain names), select the All domains in this account option for the Apply changes to setting. More details about this feature are available in our


Click on the Export DNS records button.




Save the text file on your computer. The DNS records in the text file are in the TinyDNS format.