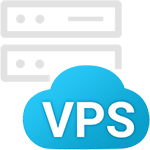 SmartVPS - the complete multi-account hosting solution!
Each individual account comes with free backups, addon domains, PHP-FPM with OPcache and server-side caching for lightning-fast sites. And all this at a great price!

75% OFF ALL NEW PLANS + 100-DAY MONEY-BACK GUARANTEE
The information on this website is carefully revised. However, ICDSoft does not guarantee its completeness. ICDSoft does not take any responsibility for consequences, resulting from the use of the information on this website. ICDSoft reserves the right to make changes and additions to this site at any time.
ICDSOFT LTD.
1421, Sofia, Bulgaria
Cvetna Gradina Str. 39-41
CEO
Dimitar Dimitrov
VAT ID
BG130948460
EIK
130948460
E-mail
Fax
+359 2 963 0484